1.
Last week, I hosted my very first Arbonne facial party and it was so much fun! I can officially say that I am an Arbonne convert. The prices are a bit steeper than what I was used to buying at Target or Wal-Mart, but I have noticed a change in my skin since starting the line. I love how the products are made with few synthetic chemical compounds, are vegan certified and are not tested on animals. Plus, I am now a Preferred Client, so I get 20-80% off!
2.
We're also switching the girls' skin care over to the Arbonne ABC line because of an unfortunate incident in the tub. We were using a brand-name "tear-free" shampoo on the girls and DD1 dumped a cup of water over the head of DD2. Soap got into DD2′s eyes and the child let out this SCREAM of pain! Her eyes immediately turned bright red and if you have ever tried to flush the eyes of a toddler, you can imagine the fun I was having. Oy.
 3.
We've decided this year to start celebrating the girls' feast days in addition to their birthdays and baptismal days. So, we celebrated St. Brigid's feast day yesterday. Basically, we are treating it kind of like a birthday in that the child get to pick the meals and the activities for the day. A little crux was that I began a "Positive Parenting" 8-week course today, so we were a little constrained with our options, but she loved her day. We read books about St. Brigid, baked brownies and made St. Brigid's crosses, thanks to Catholic Icing's tutorial!
4.
Funny thing is this: Positive Parenting basically follows the thought that you have to balance kindness and firmness and that behavior is just a set of actions that a human does to best fit into their environment and, in the case of a child, their family. Because we focused so much on DD1 today and validated her place in our family, there were no misbehaviors! (Misbehavior being the wrong interpretation of what actions are needed to fit in.)
5.
One of my #CathSorority sisters posted this amazing quote from Emma Watson. Love her.
6.
I can tell you, the only reasons I am watching Project Runway All-Stars is because of:
Anthony, Michael and Mondo.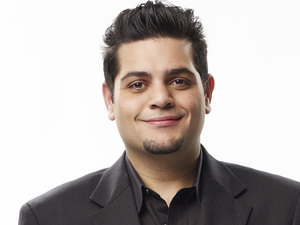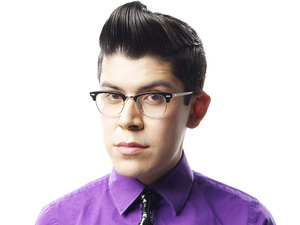 I'd say more, but  I don't want to be a *spoiler* for anyone who's DVRing it.
7.
I can't tell you how excited I am that the Spring Catalog from Thirty-One is LIVE and ready to shop!! Beautiful new spring prints and my favorite new neutral… Lotsa Dots!
I'm happy to say, you can shop Thirty-One just by clicking the new Thirty-One button on the Left Margin of my page and because February is Women's Heart Month, I will be donating 10% of all Thirty-One sales during the month of February to the American Heart Association. Some of you know that my mother died of a heart attack the day after Thanksgiving. She was 59 years old and never knew that her heart was sick. If I can help another daughter avoid what I went through, I will.
_______________________________________________________________
Today is "Go Red for Women" Day. Wear read in support of all the women who have died from heart disease  and those living with heart disease and for the hope that that number decreases every year. visit: Go Red for Women  for more information.
Be sure to head over to Conversion Diary to read more Seven Quick Takes! And there's still time to enter the mass Giveaway at Conservamom!