Today is Dr. Seuss' Birthday!! If he were alive, he would be 108 today! Inspired by Uma over at Sassy Crumudgeon, I am going to share with you 7 of my FAVORITE Dr. Seuss Characters.
1.
Gertrude McFuzz. Because, in the end, she learned to love herself. After painful plucking.
2.
The Empty Pants. Honestly, this character is a bit on the creepy side. It consists of a pair of "pale green pants with nobody inside them." But I like this character because it's all about meeting and conquering your fears. (From What Was I Scared Of?)
3.
The Fox. From Fox in Socks. Just because he's kind of an Ass toward Mr. Knox. Plus when you can recite the book fast, you feel like a superhero.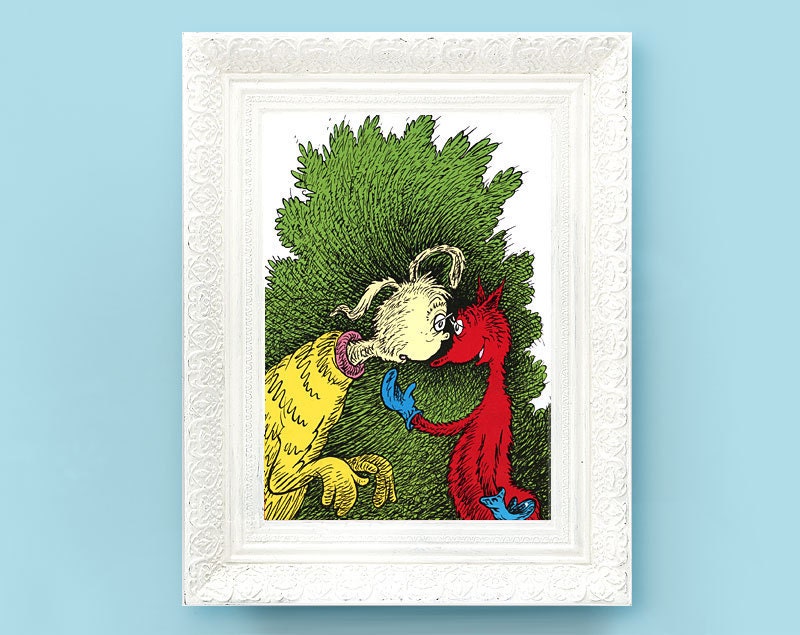 4.
The Fat Fish in the Yellow Hat. I just love the rhyme: Some are thin, Some are Fat, the Fat one wears a yellow hat." In fact, we used to call DD2 "The Fat One" when she was all chunk from breastfeeding. We've since stopped that. (From One Fish, Two Fish, Red Fish, Blue Fish.)
5.
The Birthday Bird from Katroo! Because that bird knows how to throw a party!

 6. Mack. Because only a serious belch could topple a despot.

7.
The Lorax. Because it really is all about the trees.

How are you celebrating Dr. Seuss' Birthday? We're planning on going to the LA Arboretum and hanging out with… the trees.
Images from jumpintoabook.com, liveoncejuicy.com, biolumopedia.com, etsy.com, Seussville.com, ahistoryofnewyork.com, Nonsuchbook.com
_______________________________________________________________
Be sure to head over to Conversion Diary to read more Seven Quick Takes and to add yours!